Custom Ice Cream & Coffee shop
in Wayne, PA.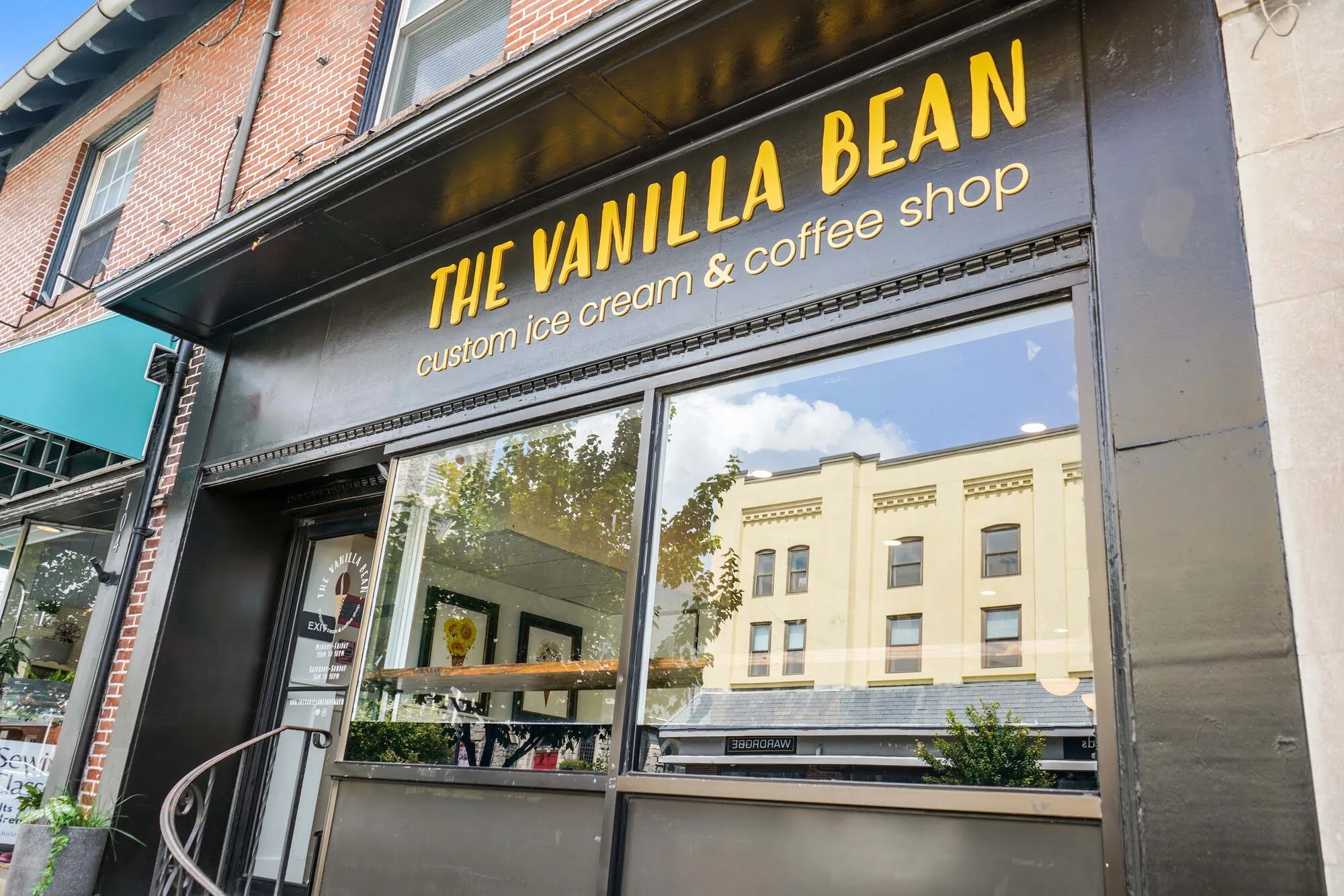 Nestled in the heart of downtown Wayne, The Vanilla Bean proudly offers the highest quality ice cream and coffee in a friendly, welcoming environment. Whether you're in the mood for a handcrafted beverage, an indulgent ice cream cone, or an affogato after dinner from a neighboring restaurant, there is truly something for everyone to enjoy at The Vanilla Bean.
The Vanilla Bean offers an ice cream experience like no other: select your base, vanilla or chocolate, and choose from over 40 different mix-in ingredients for the freshest, most custom cup or cone that is uniquely handcrafted for you. Select a classic combination from our board of favorites, or inspire a new flavor through your own one-of-a-kind creation.
from the hands that sow the beans to the hands that craft your drink, The vanilla bean offers premium coffee and espresso creations for those of us that crave the comfort and joy of a cup of coffee. sip and sit overlooking downtown Wayne as you enjoy a traditional cappuccino in our cozy and comfortable shop, or take a flavored latte to go as you stroll through downtown Wayne!
The ice cream shop offers a unique and memorable experience for customers, with a vast selection of ice cream flavors, high-quality coffee drinks, and a welcoming atmosphere.